International Linkage
---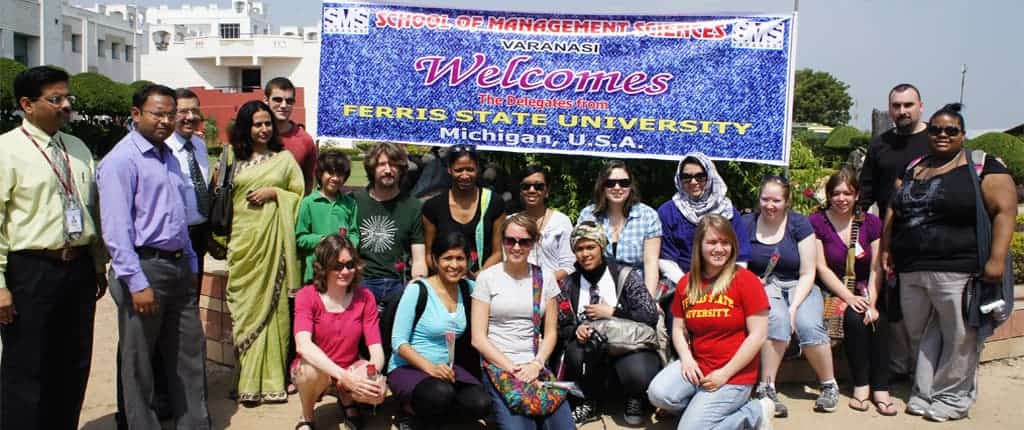 As the world is becoming a global village the exemplar of excellence has got a new budge. Keeping this thing in mind School of Management Sciences (SMS) Varanasi also made a move towards the international tie-ups in different form. SMS has started a dedicated Centre for International Relations to develop convivial relations with educational institutions and Universities abroad. SMS has already signed a MOU with Clafflin University, USA, UNESP (Universidade Estadual Paulista), Brazil, California State University, San Bernardino, (CSUSB) USA, Szent Istvan University, Godolo, Hungary, Karolay Robert College (KRF), Gyongyos, Hungary, Emporia State University, KS, USA and in the process of signing more in near future. This centre is also indulged in the activity of arranging short study visits in India as well as abroad.
Objectives of International Center
To promote and assist the Faculty Exchange programs and Student Exchange with partner institutes.
To arrange the Joint Research work with partners abroad.
To make efforts in the Joint Conduction of Seminars, Conferences and Workshops.
To arrange for short study visits in India.