Professional Membership
---
School of Management Sciences, Varanasi is member of several esteemed professional bodies. Details of few such organizations are as follows:


ASSOCHAM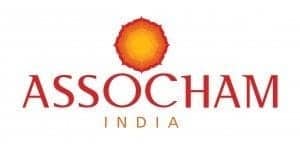 ASSOCHAM initiated its endeavour of value creation for Indian industry in 1920. Having in its fold more than 400 Chambers and Trade Associations, and serving more than 4,50,000 members from all over India. It has witnessed upswings as well as upheavals of Indian Economy, and contributed significantly by playing a catalytic role in shaping up the Trade, Commerce and Industrial environment of the country.
Today, ASSOCHAM has emerged as the fountainhead of Knowledge for Indian industry, which is all set to redefine the dynamics of growth and development in the technology driven cyber age of 'Knowledge Based Economy'. ASSOCHAM is seen as a forceful, proactive, forward looking institution equipping itself to meet the aspirations of corporate India in the new world of business. ASSOCHAM is working towards creating a conducive environment of India business to compete globally.
ASSOCHAM derives its strength from its Promoter Chambers and other Industry/ Regional Chambers/Associations spread all over the country. It was established in 1920 by promoter Chambers, representing all regions of India.


PHD CHAMBER OF COMMERCE AND INDUSTRY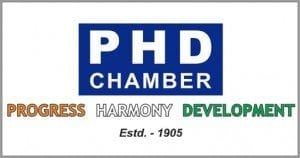 Established in 1905, is a proactive and dynamic multi-State apex organization in India working at the grass-root level and with strong national and international linkages. The Chamber acts as a catalyst in the promotion of industry, trade and entrepreneurship. PHD Chamber, through its research-based policy advocacy role, positively impacts the economic Growth and Development of the nation. PHD Chamber is more than an organization of the business community, as it lives by the chosen motto 'In Community's Life & Part of It' and contributes significantly to socio-economic development and capacity building in several fields. PHD Chamber has a direct membership of over 1,600 corporate entities and serves more than 45,000 indirect members through 150 Association Members and 8 Secretarial Affiliates. The membership covers trade and industry.
EASTERN U.P. EXPORTER'S ASSOCIATION
Eastern UP Exporters Association is an association of exporters of Eastern UP for entertaining various trade related issues pertaining to eastern UP exporters. EUPEA directly liaisons with the government in policy making and procedure formulation. The obstacles and challenges of business are discussed and sorted out through regular meetings, workshops, and seminars. It keeps its members updated with latest notifications and policy changes. EUPEA believes that its members strive for better efficiency in their manufacturing, exports and other services provided to their clients. Through various symposiums, seminars and workshops, we share information with the members, so that they continuously improve. The EUPEA members are generous in supporting cause of society. We contribute in charities and realize our social responsibilities. EUPEA organized first Buyers sellers Meet at Varanasi for handicrafts and textile, in 2010, named as Hindtex. It will continue doing such activities in future as well. EUPEA is arguably only association with ISO 9001: 2008 certification.
EUPEA provides various services to it's members as ,Recommendation for issuance of passports and grant of visa ,Availability of various export-import related forms at EUPEA office, Advising and assisting new entrepreneurs, Representing exporters at Udyog Bandhu , Voicing issues of trade policies and procedures at city, state and central level, Liaising with customs & excise officers, trade and income tax officers, ECGC, banks, DGFT, Textile Committee and other such agencies to sort out issues related to export and import ,Assisting participation in trade fairs, Arranging special services and monetary benefits from travel agents, hotels, restaurants etc. and organizing of Seminars, Symposiums and Workshops.


VARANASI MANAGEMENT ASSOCIATION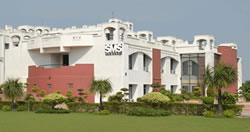 Varanasi Management Association is a nonprofit organization to promote and disseminate the philosophies of management, technology, humanity and social science in an interdisciplinary way for the overall development of the society. With increase in complexity and professionalism in business environment, its an excellent platform for sharing the knowledge, experience and innovative ideas for unprivileged class of the society. Association is continuously working for the betterment of society by providing valuable insights in the field of management. Regular workshops, meetings, seminars and conference are conducted by the association in order to promote education and research in the field concerned.

The association acts as a link between the society and the governing bodies like trade associations and chamber of commerce, academia, government, Industrialists, Start Ups, Students and Management practitioners to ensure smooth transition of updated management practices in business. Association is in collaboration with different professional bodies, Universities and professional institutions in India and abroad for the promotion of the vast stream of Management knowledge.

';