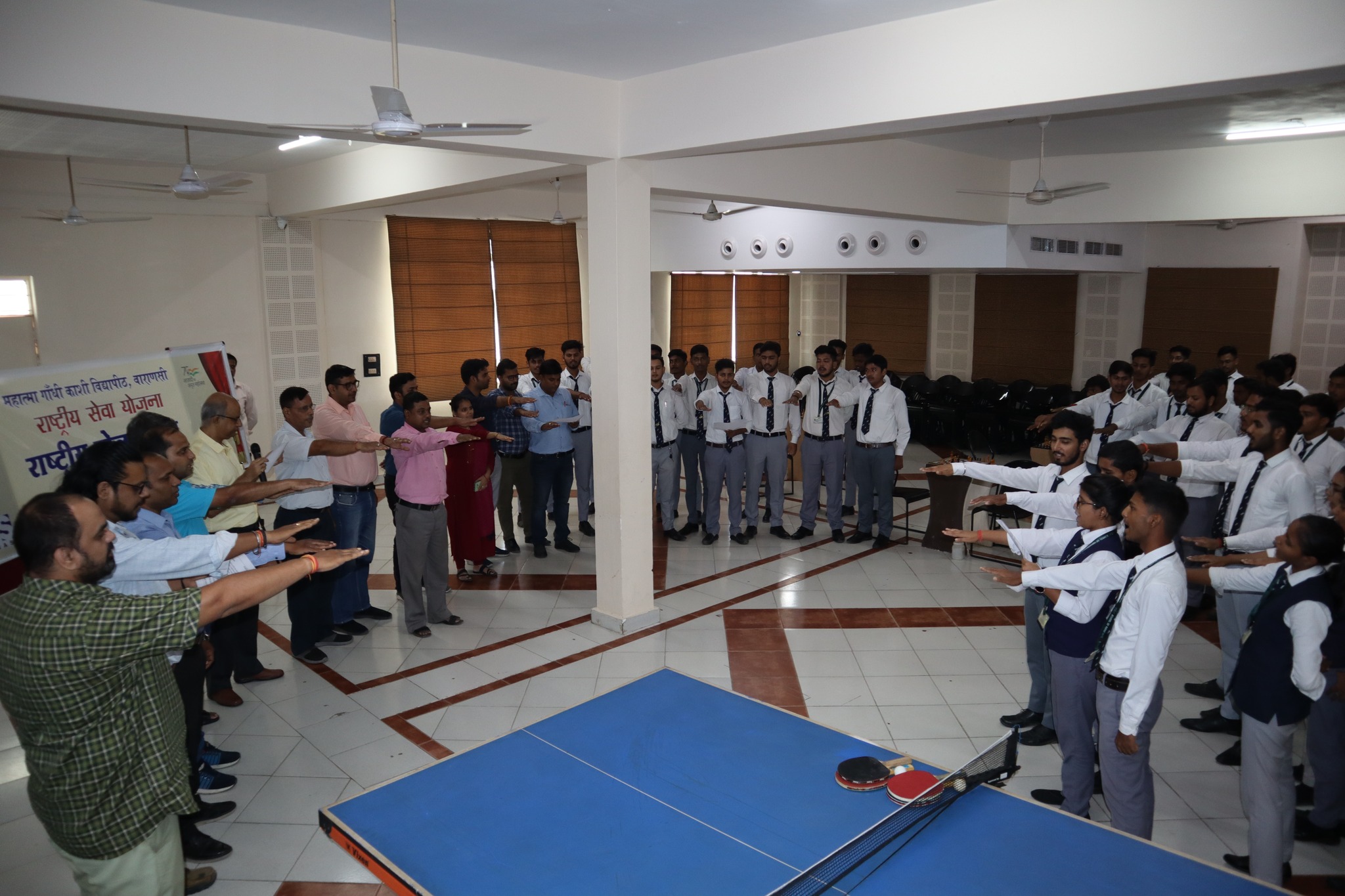 National Sports Day @ SMS Varanasi
Embracing the Spirit of Sports and Unity.
On the remarkable occasion of National Sports Day, the campus of School of Management Sciences, Varanasi, was ablaze with energy and excitement. The National Service Scheme Unit organized an array of thrilling games that brought our community together in the spirit of camaraderie and competition.
With great pride, we inaugurated a vibrant spectrum of sports at SMS Varanasi Campus. Our esteemed Director, Prof. P.N. Jha, articulated a powerful message – just as the goals of NSS and National Games align, aiming to enhance the mental and physical well-being of youth while fostering their active involvement in social pursuits.
On the auspicious occasion of Major Dhyan Chands 108th birth anniversary, we paid homage to the hockey magician who epitomized our national pride. Prof. Jha highlighted that Major Dhyan Chands refusal of Hitlers German citizenship offer stands as an unparalleled symbol of patriotism and dedication.
The festivities unfolded with an eclectic mix of indoor and outdoor games at our sprawling Khushipur campus. From carrom, chess, and table tennis to the pulse-pounding excitement of long races, volleyball, tug of war, and badminton – our students showcased unwavering enthusiasm and sportsmanship throughout.
On this occasion Prof. Kamalsheel Mishra, Prof. Amit Sinha, Assistant Registrar Mr. Rajesh Singh NSS Coordinator Dr Shishir Kumar Gujrati, Mr. Rohit Mehta, Sports Coordinator Mr. Sunit Kumar Mishra, Dr. Ishan Tripathi and other faculties and staff were present. The event was conducted by Dr Shikha Aggarwal.
Let the games inspire us to forge lasting friendships, embrace teamwork, and foster a healthy body and mind. Kudos to everyone who participated and contributed to making this day an unforgettable celebration of sports, unity, and national pride.
---